Fixing Apple TV Home Sharing
I have an Apple TV (3rd Gen) that could not play music from my home iTunes library nor view photos from iCloud. Symptoms included:
Attempts to enable Remote app on IOS device shows a message "Turn on home sharing…"
Apple TV Photos app does not show photos from your library
Apple TV Music app does not have access to your iTunes music library.
Using Actiontec MI424WR router on Frontier FIOS
This turns out to be a network issue. My router was filtering some traffic between network devices. The fix is obscure, so here are the specific steps to resolve it:
Step 1: Login to your router's admin interface at https://192.168.1.1
Step 2: Click on "Advanced"

Step 3: Click on "Routing"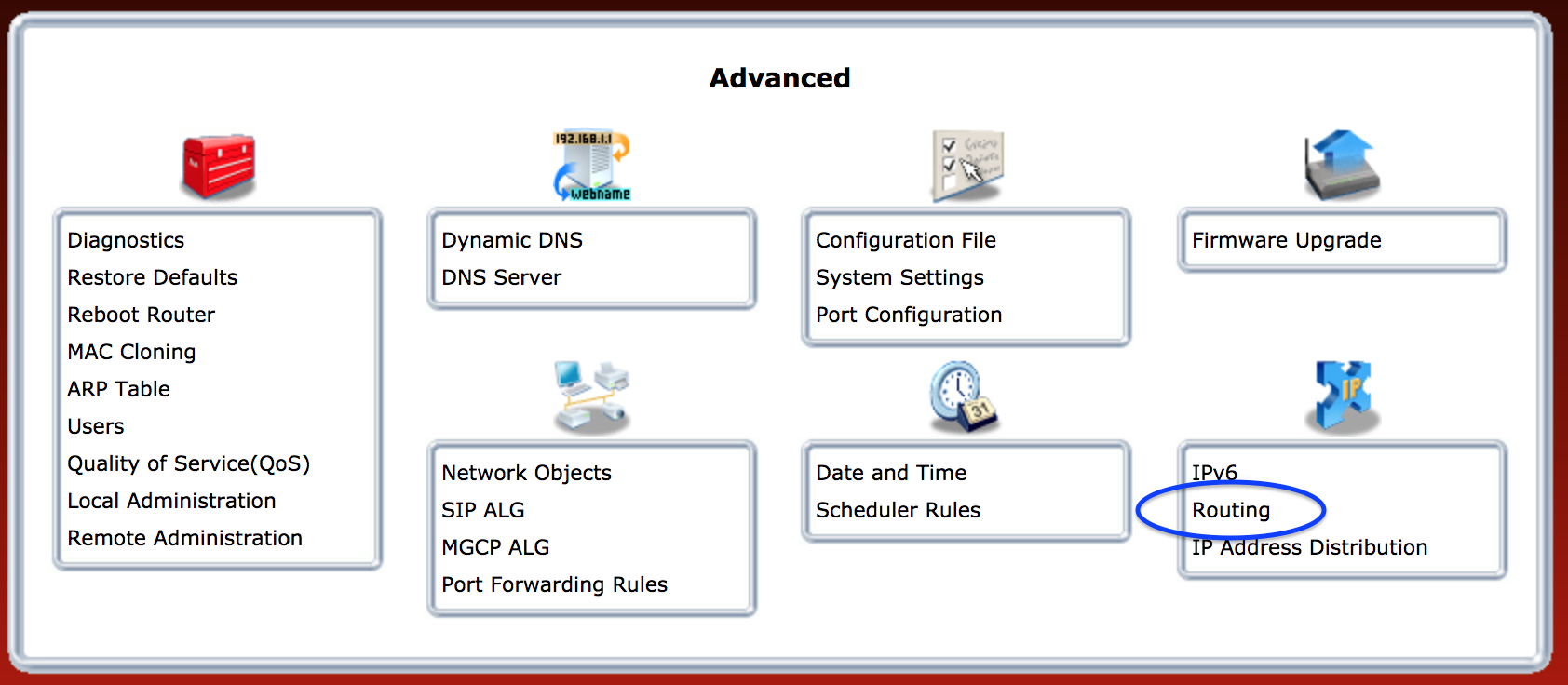 Step 4: Uncheck "Internet Group Management Protocol"

Step 5: Reboot router. I had to power-cycle it.
Step 6: On your Apple TV, sign out of iTunes store and sign back in.